RPA Robotics Training in Bangalore
IQ Stream Technologies is one of the top RPA Training institutes in Bangalore with highly experienced and skilled trainers. IQ Stream Technologies Bangalore also offers placement assistance for students who enrolled in Advanced RPA, Blue Prism, AA Training (Robotic Process Automation) Courses. We offer advanced syllabus for Robotic Process Automation RPA with Blue Prism's Robotic Automation, Error Management, Case Management, Consolidation Exercise, Advanced Features, more advanced learning experiences and tools for better learning, understanding and experience. IQ Stream Technologies offers Online and on-site live training in RPA.
Expert RPA Training Institute at BTM
Become and Expert in RPA, Blue Prism, AA with IQ Stream Technologies' advanced Tally ERP 9 learning programmes. Main highlights of our RPA Training in Bangalore (BTM Layout) include most updated syllabus, Blue Prism's Robotic Automation, Process flow, Inputs and Outputs, Intensive Practical Training, Advanced Learning Materials & Tools, Friendly Classrooms etc. IQ Stream Technologies offer beginner, intermediate and advanced lessons for you to become an expert in the area. Contact us now to get an offer price for your RPA course fee.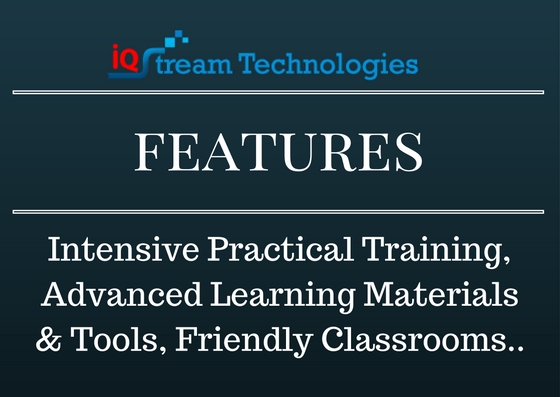 Course Overview:
| | |
| --- | --- |
| Course Name | RPA Training |
| Venue | IQ Stream Technologies |
| Official URL | RPA Training |
| Demo Classes | On Demand |
| Training Methodology: | 25% Theory & 75% Practical |
| Course Duration | 40-45 Hours |
| Class Availability | Weekdays & Weekends |
| Demo Training | Email ID : info@iqstreamtech.com |
RPA Training Location:
IQ Stream Technologies RPA, Blue Prism, AA Training Institute Location: BTM Layout, Bangalore
Mobile : +91 9620196773, +91 8884684156
Landline: +91 80 42073645​
Email: info@iqstreamtech.com
Address: #3, 8/2 Anugraha Complex, 1st E Cross,
20th Main, Maruti Nagar Main Road,
BTM Layout 1st Stage, Bangalore - 560029
Nearby Locations: BTM Layout, Jayanagar, JP Nagar, Koramangala, HSR Layout, Bommanahalli
Highlights of Our RPA Training in Bangalore
- Intensive Practical Training
- Advanced Learning Materials & Tools
- Friendly Classrooms
- Practical Guidance
- Advanced Lab Facility
- Placement Oriented
- Expert and Experienced Trainers
RPA Training Syllabus: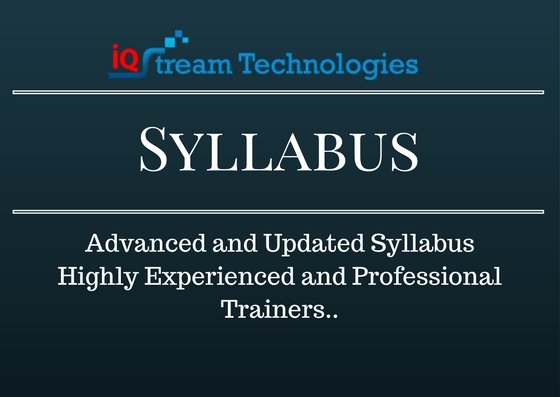 RPA Training
Blue Prism's Robotic Automation
• Blue Prism Infrastructure and Installation
• Blue Prism Infrastructure, Installation and Administration
• Background of Blue Prism
• Essentials and setup for the Blue Prism
• How Blue Prism works & areas of RPA
• Infrastructure and Installation

Process flow
• Process flow
• Running a Process
• Basic Skills
• Process Validation
• Decision Stage
• Calculation Stage
• Data Items
• Review
• Decisions
• Circular Paths
• Controlling Play
• Set Next Stage
• Breakpoints
• Collections and Loops
• Layers of Logic
• Pages for Organization
• Review

Inputs and Outputs
• Input Parameters
• Stepping and Pages
• Data Item Visibility
• Data Types
• Output Parameters
• Start-up Parameters
• Control Room
• Process Outputs
• Review

Business Objects
• Object Studio
• Business Objects
• BLUE PRISM CONTENT
• Action Stage
• Inputs and Outputs
•The Process Layer
• Review

Object Studio
• Creating a Business Object
• Application Modeler
• Spying Elements
• Attributes
• Attribute Selection
• Launch
• Wait
• Timeouts
• Terminate
• Write
• Press
• Attach and Detach
• Read
• Actions
• Action Inputs and Outputs
• Data Items as Inputs
• Review

Error Management
• Exception Handling
• Recover and Resume
• Throwing Exceptions
• Preserving the Current Exception
• Exception Bubbling
• Exception Blocks
• Exception Handling in Practice
• Review

Case Management
• Queue ItemsCommercial in Confidence
• BLUE PRISM CONTENT
• Work Queue Configuration
• Defer
• Attempts
• Pause and Resume
• Filters
• Reports
• Review

Additional Features
• Safe Stop
• Collection Actions
• Choice Stage
• Logging
• Log Viewer
• System Manager
• Process/Business Object Grouping
• Process and Object References
• Export and Import
• Release Manager – Packages and Releases

Consolidation Exercise
• Order System Process
• Consolidation Exercise Checklist
• Submitting Your Completed Solution

Advanced Features
• Undefined Collections
• Data Item Initialization
• Data Item Exposure
• Casting
• Code Stage
• Run Mode
• Initialize and Cleanup
• Attribute Match Types
• Dynamic Attributes
• Active Accessibility
• Application Manager Mode
• Global Clicks and Keys
• BLUE PRISM CONTENT
• Credentials
• Environment Locking
• Command Line
• Resource PC

Further Application Type
• Mainframe Applications
• Java Applications
• Match Index and Match Reverse
• Surface Automation

Automation Anywhere
Introduction
• Architecture
• Introduction to Product Architecture
• Task Bots and its usages
• Meta Bots and its usages
• Learn IQ Bots

Dashboard and Automation Anywhere
• Task Bots
• Recording the task
• Create Task
• Task Editor and its usages
• Features in Task Editor

Integrate PDF
• Usage of If/else command
• Datanse and AA
• Email Automation in AA
• Handling Exceptions
• Commans in PGP
• IMPLEMENT WEB SERVICES

MetaBot and its Usages
• Overview
• Creation of Metabot
• Understand Designer in MetaBot

Adding Metabot
• Recordng Recordset
• Various configurations in MetaBot Screens
• Calibirations in MetaBotScreens

Folders to Metabot
• How to record in MetaBot
• Logic Editor
• Import and export MetaBot

Commands Categories
• Mouse
• Files
• Web Service
• Tasks
• Operations
• Integration


RPA Training Reviews
IQ Stream Technologies
Rated

5

/5 based on

20

reviews