Chart of Account which is popularly known as CoA in Oracle Fusion world. CoA is determined by business to know what data they need to capture when any transaction is accounted. CoA structure composed of segments. Now question comes what is segment and what is its significance? Ans: Segment is a label which can be used for identifying the origin of transaction. Let us take an example and visualize it.
For representation purpose I am taking small setup where there is a conglomerate called Super Corp having multiple child companies catering to separate business e.g. Super Motor which is into Automobile segment and Super Foods which is into FMCG business. Below is the chart of Super Corp structure.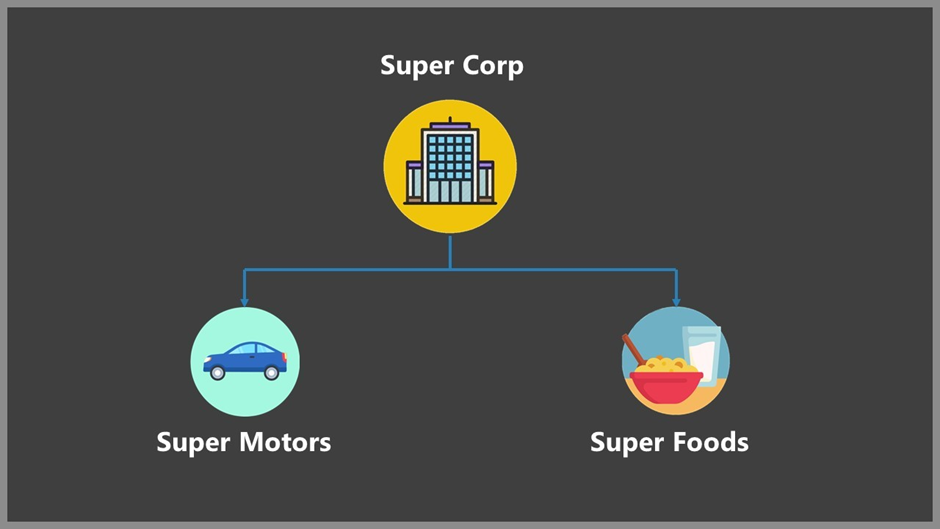 Now Super Corp's CEO need to know how well each of his company is performing and on the other hand each company's CEO on a standalone basis wants to know What's their company's profit and loss and which product category is Cash cow and which is Dog 😉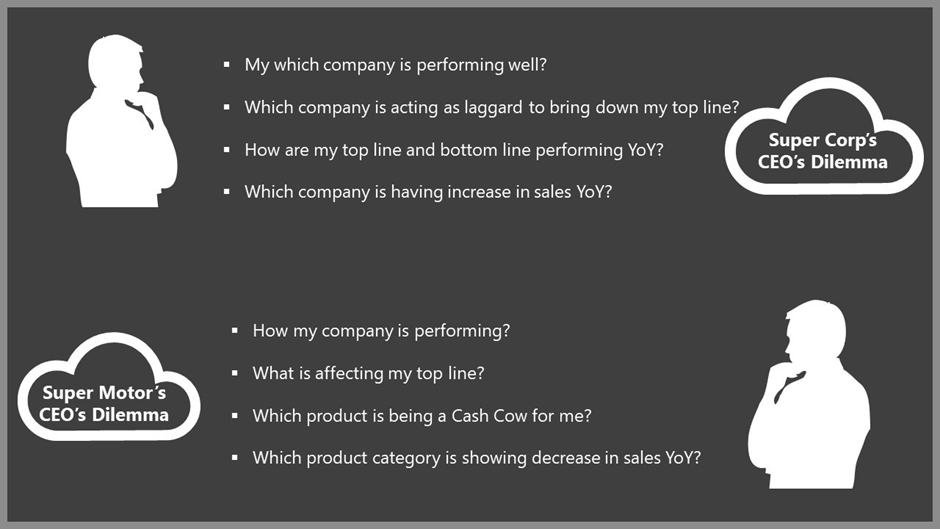 SuperCorp's COA will have segments which identifies Company, Product category ,Account (Account segment will help me to identify my Payables and Receivables) after all its vitamin M which matters 😉 .So we will define our segment accordingly and number them uniquely.