Oracle DBA RAC Training in Bangalore
IQ Stream Technologies is one of the top Oracle DBA RAC Training institutes in Bangalore with highly experienced and skilled trainers. IQ Stream Technologies Bangalore also offers placement assistance for students who enrolled in Advanced Oracle DBA (Database Administrator) RAC Training Courses. Our DBA RAC(Database Administrator RAC) course includes Introduction to Oracle Clusterware Installation, Real Application Clusters Database Installation, Database Creation, Oracle Clusterware Administration, Diagnosing the Oracle Clusterware components, RAC Database Administration, Backup and Recover of RAC Database, RAC Services, High Availability of Connections, Node Addition/Removal, Performance Monitoring etc. We offer advanced Oracle DBA, MS SQL Server, Big Data learning experiences and advanced tools and high tech classrooms with labs for better learning, understanding and experience.We also offer online Oracle DBA training classes in Bangalore BTM area. IQ Stream Technologies are the experts in offering top quality classes for SQL Server DBA, Oracle Apps DBA, DB2 DBA, Sybase DBA, MySQL DBA training and certification with placement support.
Oracle DBA RAC Training Institute Bangalore BTM
Become and Expert in Oracle DBA RAC, Oracle DBA, MS SQL Server, Big Data, SQL DBA Clustering and AAG with IQ Stream Technologies' advanced Database Administrator DBA learning programmes. Main highlights of our Oracle DBA Training in Bangalore (BTM Layout) include Free Live Server Access, Intensive Practical Training, Advanced Learning Materials & Tools, Friendly Classrooms etc. IQ Stream Technologies offer beginner, intermediate and advanced lessons for you to become an expert in the area. Enroll in now and become a certified DBA expert with IQ Stream Technologies Bangalore.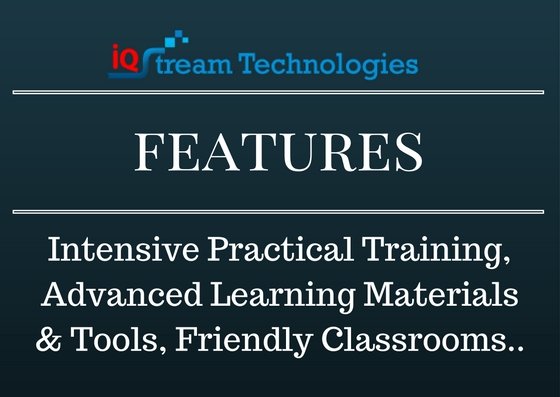 Oracle DBA RAC Training Location:
IQ Stream Technologies Oracle DBA RAC Training Institute Location: BTM Layout, Bangalore
Mobile : +91 9620196773, +91 8884684156
Landline: +91 80 42073645​
Email: info@iqstreamtech.com
Address: #3, 8/2 Anugraha Complex, 1st E Cross,
20th Main, Maruti Nagar Main Road,
BTM Layout 1st Stage, Bangalore - 560029
Nearby Locations: BTM Layout, Jayanagar, JP Nagar, Koramangala, HSR Layout, Bommanahalli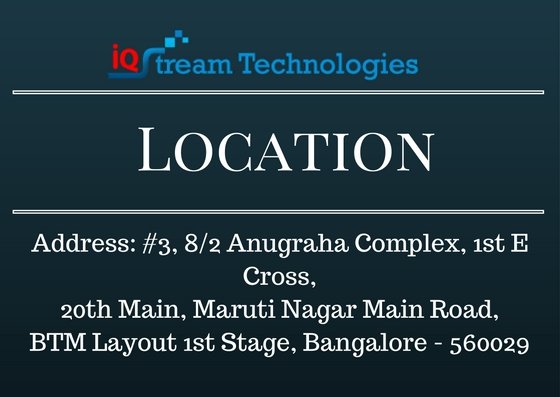 Course Overview:
| | |
| --- | --- |
| Course Name | DBA RAC Training |
| Venue | IQ Stream Technologies |
| Official URL | DBA RAC Training |
| Demo Classes | On Demand |
| Training Methodology: | 25% Theory & 75% Practical |
| Course Duration | 40-45 Hours |
| Class Availability | Weekdays & Weekends |
| Demo Training | Email ID : info@iqstreamtech.com |
Highlights of Our DBA RAC Training in Bangalore:
- Intensive Practical Training
- Advanced Learning Materials & Tools
- Friendly Classrooms
- Practical Guidance
- Advanced Lab Facility
- Placement Oriented
- Expert and Experienced Trainers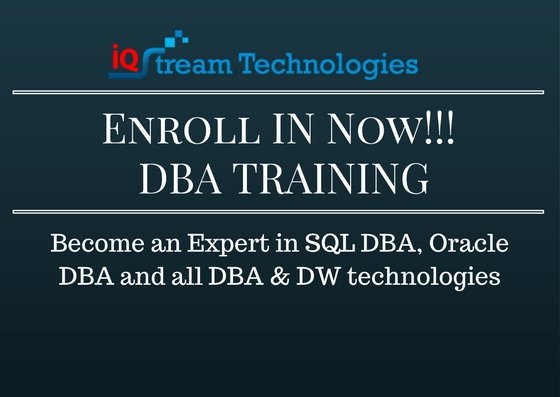 Recent Updates on DBA:
How to Run and Manage Cross Platform Database Environments (dbta.com)
Oracle's automated database is a minimum viable release - analyst (theregister.co.uk)
Oracle Unveils World's First Autonomous Database Cloud (prnewswire.com)
Oracle touts advanced machine learning, Oracle 18c automation (techtarget.com)
Database as a Service: An IT Strategic Direction (databasejournal.com)
Oracle DBA RAC Training Modules: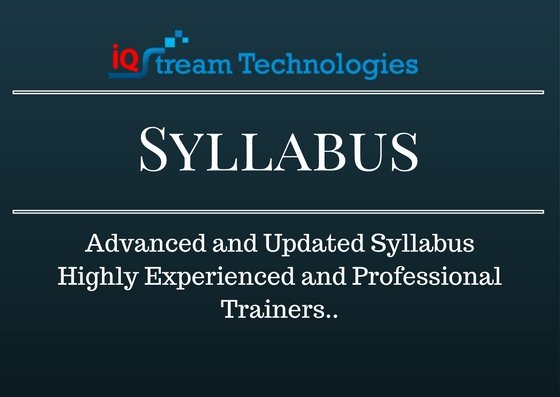 Prerequisites : Oracle DBA Next Course: Dataguard, Performance Tuning Specialist.
Overview
In this Oracle 11g RAC training course, trainer explains Oracle's Real Application Clusters (RAC) and provides a detailed look at installing and configuring Oracle's RAC environment. This course is designed for an aspiring Oracle database administrator RAC (DBA RAC) or a currently practicing DBA. This RAC training course starts out by teaching you the system, Oracle, and host requirements. You then jump right into learning how to install ASM and Grid Infrastructure Software, create disk groups, and tuning RAC. Trainer will take you through RAC diagnostics and how to identify potential RAC problems and troubleshoot. He will teach you about the RAC and Cluster utilities, RAC architecture, and how to add and remove nodes. By the completion of this course, you will have a fundamental understanding of how to install, configure, and maintain Oracle's RAC environment.
Oracle Clusterware Installation
Cluster Setup Tasks Cluster Configuration Oracle Clusterware Installation
Real Application Clusters Database Installation
Installing Automatic Storage Management Configure ASM Storage Install the Database Software
Database Creation
Storage Options for Database Files Creating a Cluster Database Background Processes Specific to Oracle RAC
Oracle Clusterware Administration
Controlling the Oracle Clusterware Stack Administrating Cluster files Back Up and Recover Oracle Cluster Registry Back Up and Recover Voting Disks
Diagnosing the Oracle Clusterware components
Oracle Clusterware Main Log Files RAC Diagnostic Infrastructure
RAC Database Administration
Cluster Database Instance Administration Automatic Undo Management and RAC Quiescing RAC Databases Transparent Data Encryption and Wallets in RAC ASM Instance and Crash Recovery in RAC Cache Fusion discussion
Backup and Recover of RAC Database
Protecting Against Media Failure Oracle Recovery Manager
Services
Workload Dispatching High Availability of Services in RAC Change Service Thresholds Using Distributed Transactions with RAC
High Availability of Connections
Fast Application Notification Load Balancing Advisory Transparent Application Failover
Node Addition/Removal
Adding node to the cluster Evecting node from cluster
Performance Monitoring
Server Generated Alerts Thresholds Setting Thresholds Baseline Measurements Tuning and Diagnostic Advisors SQL Tuning and Access Advisors Memory Advisors Segment Advisor Automatic Workload Repository (AWR) Managing the AWR Automatic Database Diagnostic Monitor (ADDM)
Other Related Courses:
Oracle DBA 12c Training
Live Informatica Data Quality Training
IBM DataStage Training
ETL Testing Training
Microsoft .Net Training

Oracle DBA RAC Training Reviews
IQ Stream Technologies

Rated

5

/5 based on

20

reviews