CSS3 & HTML5 Training in Bangalore
IQ Stream Technologies is one of the top CSS (Cascading Style Sheets) Training institutes in Bangalore with highly experienced and skilled trainers. IQ Stream Technologies Bangalore also offers placement assistance for students who enrolled in Advanced CSS3 and HTML5 Training Courses. We offer advanced CSS3 style sheet language Training classes in Bangalore BTM area for describing the presentation of a document written in a markup language, CSS Syntax, Styling Backgrounds, CSS Box Model, CSS Grouping/Nesting, CSS Image Sprites learning experiences and advanced tools for better learning, understanding and experience. Important CSS3 modules are: Selectors, Box Model, Backgrounds and Borders, Image Values and Replaced Content, Text Effects, 2D/3D Transformations, Animations, Multiple Column Layout, User Interface etc.
Expert CSS Training Institute
Become and Expert in CSS and
HTML
with IQ Stream Technologies' advanced
CSS
learning programmes. Main highlights of our CSS3 Training (Inline styles, Embedded styles, External styles) include Intensive Practical Training, Advanced Learning Materials & Tools, Friendly Classrooms etc. IQ Stream Technologies offer beginner, intermediate and advanced lessons for you to become an expert in the area.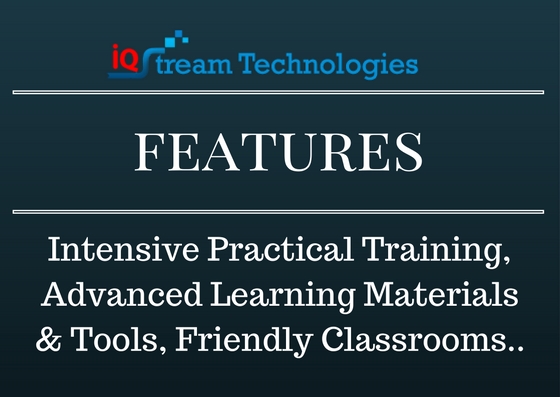 CSS Training Location:
IQ Stream Technologies CSS Training Institute Location: BTM Layout, Bangalore
Mobile : +91 9620196773, +91 8884684156
Landline: +91 80 42073645​
Email: info@iqstreamtech.com
Address: #3, 8/2 Anugraha Complex, 1st E Cross,
20th Main, Maruti Nagar Main Road,
BTM Layout 1st Stage, Bangalore - 560029
Nearby Locations: BTM Layout, Jayanagar, JP Nagar, Koramangala, HSR Layout, Bommanahalli
Highlights of Our CSS Training in Bangalore
- Intensive Practical Training
- Advanced Learning Materials & Tools
- Friendly Classrooms
- Practical Guidance
- Advanced Lab Facility
- Placement Oriented
- Expert and Experienced Trainers
CSS3 Syllabus
CSS
• CSS Introduction
• CSS Syntax
• CSS Id & Class
• CSS Styling
• Styling Backgrounds
• Styling Text
• Styling Fonts
• Styling Links
• Styling Lists
• Styling Tables
• CSS Box Model
• CSS Box Model
• CSS Border
• CSS Outline
• CSS Margin
• CSS Padding
• CSS Advanced
• CSS Grouping/Nesting
• CSS Dimension
• CSS Display
• CSS Positioning
• CSS Floating
• CSS Align
• CSS Navigation Bar
• CSS Image Gallery
• CSS Image Opacity
• CSS Image Sprites
• CSS Media Types
• CSS hacking
• CSS Summary
Other Related Courses:
Live Informatica Data Quality Training
IBM DataStage Training
ETL Testing Training
Microsoft .Net Training
CSS Training Reviews
IQ Stream Technologies
Rated

5

/5 based on

20

reviews