IBM WebSphere Training in Bangalore
IQ Stream Technologies is one of the top IBM WebSphere Training institutes in Bangalore with highly experienced and skilled trainers. IQ Stream Technologies Bangalore also offers placement assistance for students who enrolled in Advanced IBM WebSphere Application Server Training Courses. We offer advanced IBM WebSphere suite of middleware to set up, operate, and integrate E-business applications across multiple computing platforms, IBM Websphere MQ, SQL Server, online Websphere training, WebSphere Application Server (WAS) training and more. And we offer WebSphere Application Server learning experiences and advanced tools for better learning, understanding and experience. Our specialties are highly trained professional trainers with most advanced IBM WebSphere syllabus and classrooms in Bangalore BTM.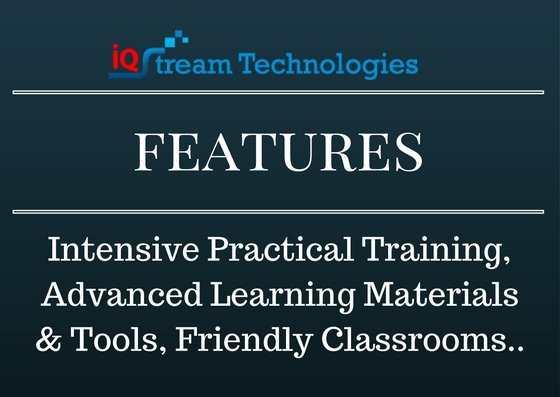 Expert WebSphere Training Institute
Become and Expert in IBM WebSphere with IQ Stream Technologies' advanced WebSphere learning programmes. Main highlights of our WebSphere Application Server Training include how to use tools to develop and manage applications that will run on WAS, how to install, configure, and maintain IBM WebSphere Application Server V8.5.5 base, Network Deployment (ND), and the Liberty profile, Intensive Practical Training, Advanced Learning Materials & Tools, Friendly Classrooms etc. IQ Stream Technologies offer beginner, intermediate and advanced lessons for you to become an expert in the area. In addition, you will learn to use the features like IBM Installation Manager, WebSphere Customization Toolbox, security enhancements, Intelligent Management, and centralized installation.
WebSphere Application Server (WAS) - The WebSphere Application Server is world class J2EE compliant application server platform that supports dynamic content and Java web applications. It combines enterprise-level data and transactional services with business information to provide a robust web site infrastructure. WebSphere Application Server is the core framework on which the WebSphere product family rests. In WAS we have covered the below topics. And also we provide customizable WebSphere Application Server topics with lab based explanations.
IBM WebSphere Training Location:
IQ Stream Technologies IBM WebSphere Training Institute Location: BTM Layout, Bangalore
Mobile : +91 9620196773, +91 8884684156
Landline: +91 80 42073645​
Email: info@iqstreamtech.com
Address: #3, 8/2 Anugraha Complex, 1st E Cross,
20th Main, Maruti Nagar Main Road,
BTM Layout 1st Stage, Bangalore - 560029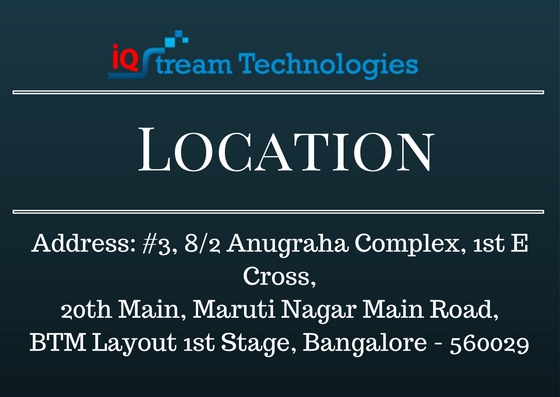 Highlights of Our WebSphere Training in Bangalore
- Intensive Practical Training
- Advanced Learning Materials & Tools
- Friendly Classrooms
- Practical Guidance
- Advanced Lab Facility
- Placement Oriented
- Expert and Experienced Trainers
Other Related Courses:
JavaScript Development
AngularJS Developer
HTML5 Web Design
CSS Web Design
Salesforce Development Training
IBM WebSphere Course Content: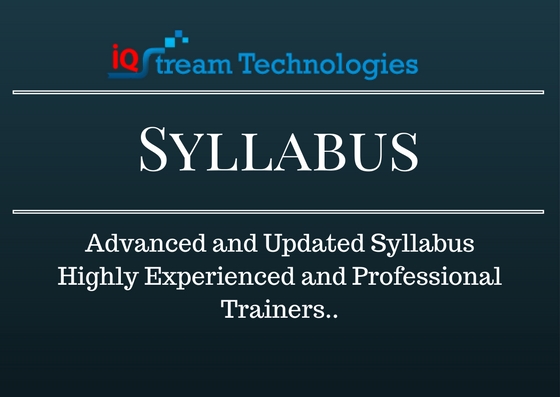 Introduction
• The WebSphere family
• Various WAS editions
• The J2EE Platform
Architecture, Component, Installation & Configuration
• Understanding of Server profiles
• Base Server architecture and components
• WAS ND architecture and components
• Installation of WAS ND – GUI & Silent
• Manage Profiles
• Cells, Nodes, Clusters
• Topologies for best practices
Administrative Console
• Where the console resides
• Navigating the GUI Configure
• Application server
• Install & Configure Web Server
• Web server plug-in
• Single cell configurations
Server Environments
• Single cell configurations
• Multiple cell configurations
• Multiple cell configurations
• Mixed node versions in a cell
Deploying and configuring Enterprise applications
• Overview of Enterprise application
• Deploying and configuring Enterprise applications
• Setting up resources
• Application server properties
• Web container properties
• EJB container properties
Distributed Servers and Repositories
• Network deployment(WAS-ND)
• Creating cells
• Federating nodes
• Configuration repositories
• Repository: Cell, Nodes, Servers
• Repository: deployment manager
• Job manager
• Administrative agent
• Managing remote Web servers
Clusters and Topologies
• Creating clusters
• Replication
• Adding servers to clusters
• Cluster management
• Network dispatcher
• Vertical scaling
• Horizontal scaling
• Multi clustering
Administering Security
• Global Security overview
• Administrative security
• Configuring User registries and repositories
• Custom registry security
• Local OS Level security • File-based Federated Repository
• Mapping roles to users and groups
• Application security
• SSL administration
Troubleshooting and Monitoring
• Performance Monitoring Infrastructure
• Tivoli Performance Viewer (TPV)
• Performance monitoring Servlet
• Console messages
• Trace facility
• Log analyzer
Scripting Tools
• Bean Scripting Framework
• Mbeans
• wsadmin
• Configuring wsadmin
• wsadmin objects
• Advanced wsadmin
IBM WebSphere Training Reviews
IQ Stream Technologies

Rated

5

/5 based on

20

reviews