JBoss Application Training in Bangalore
IQ Stream Technologies is one of the top Red Hat JBoss Application Training institutes in Bangalore with highly experienced and skilled trainers. IQ Stream Technologies Bangalore also offers placement assistance for students who enrolled in Advanced JBoss Training Courses. We offer advanced JBoss Application Administration training classes in Bangalore BTM area and you will learn how to Install, configure, and manage Red Hat JBoss Enterprise Application Platform and advanced tools for better learning, understanding and experience. We offer top quality classrooms, learning ambience, advanced and most updated syllabus in JBoss Application Training like other top quality JBoss Training institutes in Bangalore.
Expert JBoss Training Institute
Become and Expert in JBoss with IQ Stream Technologies' advanced Red Hat JBoss learning programmes. Main highlights of our JBoss Application Administration Training in Bengaluru (BTM Layout 1st Stage) include best practices for installing and configuring Red Hat JBoss Enterprise Application Platform (JBoss EAP) 7, Intensive Practical Training, Advanced Learning Materials & Tools, Friendly Classrooms, hands-on labs, learn the JBoss essential, real-world tasks etc. IQ Stream Technologies offer beginner, intermediate and advanced lessons for you to become an expert in the area.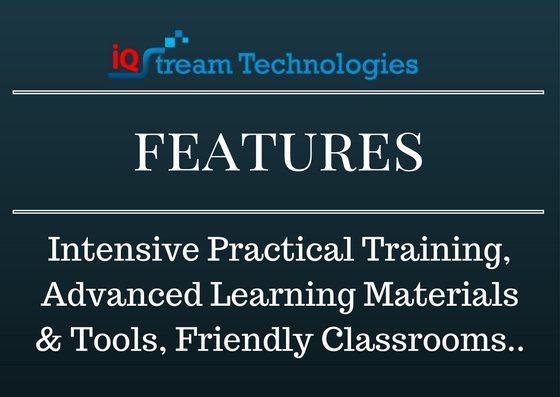 JBoss Training Location at BTM:
IQ Stream Technologies Red Hat JBoss Application Training Training Institute Location: BTM Layout, Bangalore
Mobile : +91 9620196773, +91 8884684156
Landline: +91 80 42073645​
Email: info@iqstreamtech.com
Address: #3, 8/2 Anugraha Complex, 1st E Cross,
20th Main, Maruti Nagar Main Road,
BTM Layout 1st Stage, Bangalore - 560029
Nearby Locations: BTM Layout, Jayanagar, JP Nagar, Koramangala, HSR Layout, Bommanahalli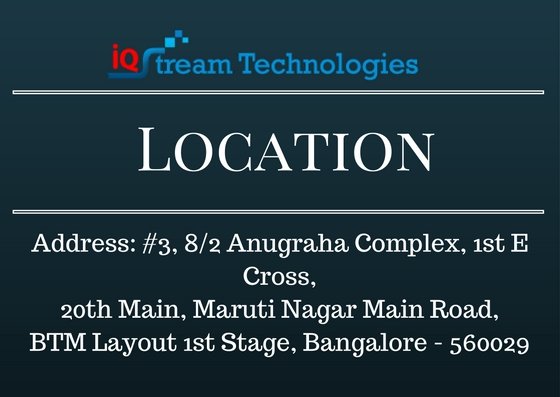 Highlights of Our JBoss Training in Bangalore
- Intensive Practical Training
- Advanced Learning Materials & Tools
- Friendly Classrooms
- Practical Guidance
- Advanced Lab Facility
- Placement Oriented
- Expert and Experienced Trainers
Red Hat JBoss Training Syllabus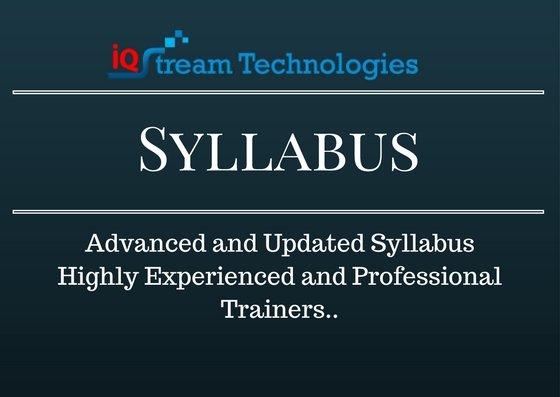 JBoss Portal provides an open source and standards-based environment for hosting and serving a portal's Web interface, publishing and managing its content, and customizing its experience.while most packaged portal frameworks helping enterprises launch more portal qucikly, only JBOSS portal delivers the benefits of a zero-cost opensource license combined with a felixble and scalable underlying platform.
Other Related Courses:
iOS Developer
Android Developer
Microsoft Excel
MS SQL Training
Oracle PL/SQL
Datascience Training
Python Training
JavaEE
* What is JavaEE
* Overview of JavaEE
* JavaEE vs. other Web technologies
JBoss
* JBoss Organization
* History of JBoss
* Features of JBoss
* JBoss AS Architecture
* JBoss AS Services
* JBoss AS Requirements
Installation
* Getting and Installing Java
* Configuring Java
* Getting JBoss
* Building JBoss AS from source
* Installing JBoss
o Unpacking
o Running Java Installer
o Understanding Differences
Directory Structure
* Explaining JBoss AS Directories
o bin, client, docs, lib, server
* Explaining JBoss AS Configuration Sets
* Difference between minimal, default, all
* Internal Directory Structure
o conf, lib, deploy, temp, work, data, log, etc.
* Logging on JBoss
Starting/Stopping
* Starting JBoss AS from command-line
* Starting JBoss AS as a service
* Verifying JBoss Startup
* Stopping JBoss (locally, remotely)
* Booting JBoss AS from network
Deployments
* J2EE Development/Deployment Lifecycle and Roles
* Deployment Descriptors (DTDs vs. Schemas)
* Deployment on JBoss AS
* JBoss Deployers (WAR, EAR, EJB, JAR, RAR, SAR, HAR, etc.)
* Deployment Dependencies
* Hot vs. Cold Deployment
* JBoss conf/jboss-service.xml file
* XMBeans
Services
* JNDI
o Overview
o JNDI on JBoss
* JavaMail on JBoss
* JMX
o Overview
o Architecture
o JMX on JBoss
o Web Console
o JBoss Monitoring
* JMS
o Overview
o Architecture
o Domains (Point-to-Point vs. Publish-Subscribe)
o JMS on JBoss
o Configuration
Database Connectivity
* Installing/setting up MySQL
* Overview of JDBC
* Installing JDBC Drivers
* Defining Resource Requirements
* Describing Database Resources (Connection Pools)
* Resource Mapping
Security
* Securing Applications on JBoss AS
o Filtering clients by IP/Hostname
o Data Transport Security (SSL)
+ Generating SSL certificates
* Securing JBoss AS
o Securing console applications/tools
Performance
* JVM Tuning and GC Optimization
* Tomcat Tuning
* RMI/EJB Tuning
* Tuning other JBoss services
* Slimming JBoss
High Availability and Scalability
* Defining Requirements
* Overview of clustering architectures
* Fronting JBoss with Apache Web Server
o Advantages
o Installing and Configuring mod_jk
* Load Balancing with mod_jk
* Enabling sticky sessions (server-affinity)
* Clustered Session Replication
o Clustered Single-Signon

JBoss Training Reviews
IQ Stream Technologies
Rated

5

/5 based on

20

reviews